Rug Cleaning
Professional Rug Cleaning and Rug Restoration by Industry Certified Technicians
At All Clean Carpet our certified technicians are highly trained in handling the cleaning, care and restoration of your valuable area rug. Quality rug cleaning of your delicate and expensive area rug require expert care. We are New Yorks premier wool rug cleaning company specializing in delicate and valuable rugs which includes Silk, Persian and Oriental rug cleaning. We have been serving clients throughout New York City, Manhattan, Westchester, Greenwich, Connecticut, Long Island and the Hamptons area for over 30 years.
All Clean Carpet is recognized for providing the highest quality area rug cleaning in New York to high-end clientele throughout all around the tri-state area. All Clean Carpet knows the value of our clients' rugs. We understand the quality, care and craftsmanship of these imported rugs, and how to best clean and handle them. We've handled hundreds of quality rugs for some of the top celebrities, CEO's, entertainment moguls and Wall Street executives within the Tri-State region and in some cases out of state. There has yet to be a rug we cannot clean! We treat each rug with attention to detail, ensuring high quality, professional results.
We clean all types high valued rugs including: Oriental, Persian, Dhurrie, Tibetan, Indian, Aubusson, Kerman, Portuguese, and many more...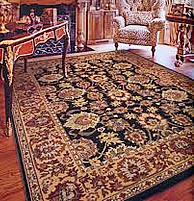 Our state-of-the-art cleanroom warehouse facility allows us to pamper and care for the many varieties of valuable rugs. Our temperature and humidity controlled facility is at the heart of our cleaning process and is ideally suited for safely cleaning and drying of the textile. Our GREEN cleaning process leaves each area rug clean, pristine, refreshed and brilliant without the use of any harsh chemicals. It is no wonder we are so well rated by The Franklin Report - four years in a row.
All Clean Carpet is the professional rug cleaning nyc provider with services also in CT, rug cleaning in Westchester, rug cleaning services in Long Island, Northern New Jersey, the Hamptons and all of the East End of Long Island. See all the areas All Clean Carpet serves.
Find out why our list of high-profile clients continue to call on us time and time again to clean their area rugs and protect them with the patented Fiber-Shield® fabric stain protection system.
ARE YOU READY to have your valuable wool rug or oriental rug professionally cleaned and/or restored? Call All Clean Carpet today (516)-621-0524 or, fill out our contact form. We will be happy to answer any questions that you might have about your area rug cleaning project.