Wall Fabric Cleaning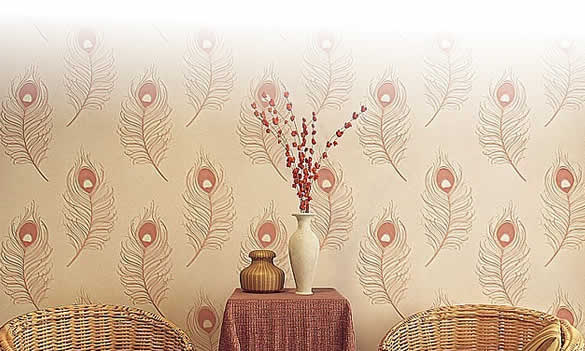 All Clean Carpet's Wall Fabric Cleaning Services - Wall fabrics add elegance and style to your rooms. Cleaning will keep your wall fabric beautiful and extend the life of the covering by removing any dust, dirt and stains from the fabric.
Our certified wall fabric cleaning technicians are trained to properly assess and treat the fabric. Our technicians will always do a pre-inspection to determine the proper cleaning method so the textiles will be cleaned most effectively, including the most delicate silks. Pre-spot cleaning for any stains, if necessary, will be handled with care based on the stain and the fabric.
The frequency of wall fabric cleaning is determined based on the type of use the room receives. For example, a formal living room that is used only occasionally should be cleaned every three years, while a dining room used more frequently should be cleaned every one to two years. If you notice spots or stains on the wall fabric, these should be professionally cleaned. Contact All Clean Carpet, Inc. for immediate assistance.
All Clean Carpet, Inc.'s proper wall fabric cleaning methods are available to high-end clients throughout NYC, Manhattan, Long Island, Connecticut, Northern NJ and the Hamptons. Fiber-Shield®, a fabric protection system, is always available!
ARE YOU READY to have your wall fabric professionally cleaned? Call us today at (516)-621-0524 or fill out our contact form. We'll be happy to answer any questions that you might have about your wall fabric cleaning project.