Warehouse Services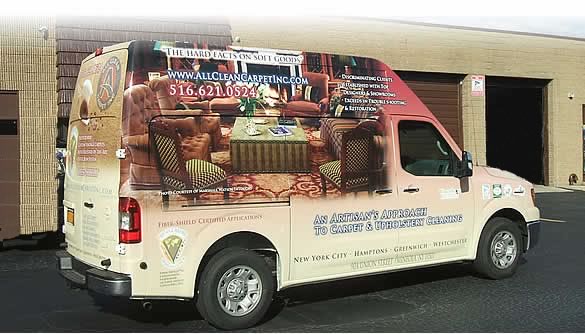 All Clean Carpet now provides warehouse services, making it possible for our cleaning technicians to properly and thoroughly clean your rugs, drapes, slipcovers and other fabrics in a controlled cleaning environment, while you enjoy the convenience of off-site cleaning. We do the cleaning using our special equipment uniquely designed to clean and groom your fine area rugs. Warehouse Services offers these unique features:
Restoration of Antique, Custom and Vintage Rugs:

At All Clean Carpet we have found that clients really enjoy having their fine rugs cleaned off-site for a variety of reasons. Having a company come into your home to perform the cleaning process can at times be inconvenient and even a hassle for some. Our warehouse services take away all of the negatives of having someone come into your home to perform the cleaning, while you enjoy beautiful, fresh rugs that look like new.
Many Other Services Available:
Call or Email Eileen in our office at 516-621-0524 | E-Mail: eileen@allcleancarpetinc.com
All Clean Carpet specializes in Antique and semi-Antique Oriental and wool rug restoration. We work directly with the Oriental Rug Trade. Please feel free to call John directly at (516)-315-7895 with any questions, or Email photos to john@allcleancarpetinc.com