Carpet and Rug Cleaning NYC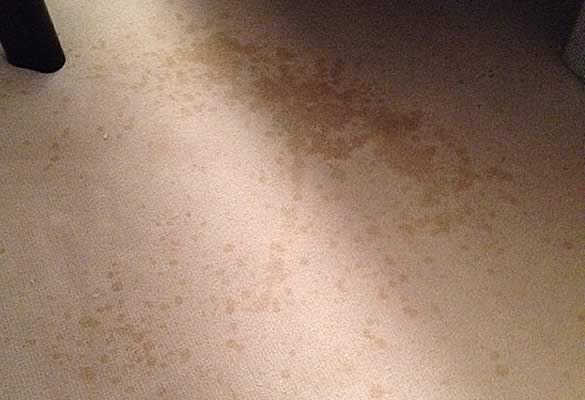 All Clean Carpet specializes in carpet and rug cleaning in NYC and has proudly satisfied clients' needs for more than 30 years. We realize that homeowners desire professionals who are committed to obtaining outstanding results and take pride in the fact that we are not just your "standard" carpet and rug cleaning service. Regardless of whether your problem is a few stains or soiled spots or you need deep cleaning to eliminate years of built up dirt and wear, we use trusted methods that not only leave your carpeting and rugs like new, but that are safe and protect fibers as well.
Cleaning Your Carpet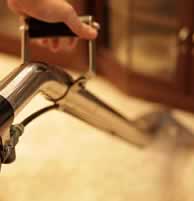 Catering to upscale residents, interior designers and architectural firms, our company enjoys the prestige of being rated 4.5 stars by the Franklin Report. This rating is based on a combination of things including the quality of work performed, value, client recommendation and cost. Considering our rating and longevity in the industry, clients in need of carpet and rug cleaning in NYC can feel secure knowing that the results of our technicians efforts will be spectacular!
Some of the services we provide include deep soil extraction, carpet steam cleaning, pet stain/odor removal and cleaning of expensive or delicate rugs including Persian, Oriental and silk. Not only are we one of the most trusted and recognized carpet and rug cleaning companies in New York City, but throughout the tri-state area as well. Clients who have high-quality expensive rugs including Dhurrie, Kerman, Aubusson and Tibetan can rely on our professionals to achieve exceptional results, while giving your textiles the tender loving care they deserve.
Our carpet and rug cleaning NYC professionals realize the importance of thorough preparation and planning. We employ only highly skilled technicians who are capable of determining the safest, most effective methods of cleaning your fine carpeting and rugs. We take care to protect your furnishings and home throughout the cleaning process by using paper, tarps and foil.
Protecting Your Carpet and Rugs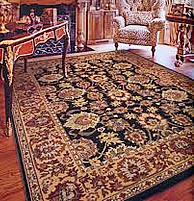 At All Clean Carpet, we employ the Fiber-Shield® fabric protection system to ensure your carpeting and rugs are protected from soil and stains after cleaning. Dedicated to results which exceed our clients' expectations, our technicians are meticulous in their approach. In fact, we send out a minimum of two certified technicians to ensure that no area is overlooked and the best possible results achieved. A thoroughly cleaned carpet or rug not only looks fresh and beautiful, but reduces allergens which can aggravate conditions such as asthma, allergies or other respiratory issues.
Deep cleaning of carpets and rugs extends their life so that you can enjoy a beautiful, fresh home for years to come. While carpets that are of high quality can typically be expected to last for about 20 years, we know that living life results in deeply embedded dirt, mud and stains, particularly in high-traffic areas. If you are in search of carpet and rug cleaning professionals in NYC, trust All Clean Carpet for unparalleled results!
ARE YOU READY to give your carpet and rugs a professional cleaning? Call All Clean Carpet today at (516)-621-0524 or use our contact form. We will be happy to answer all your questions about our carpet and rug cleaning nyc process.
* Institute of Inspection Cleaning and Restoration (IICRC) Recommended